Missed another workout session? My problem, could be your problem too.
Does anyone else agree with me, that sometimes the hardest part of a workout is actually showing up?
Even harder still is showing up regularly! I can pin it down to a number of reasons. Tiredness, feeling old, feeling unwell, lack of energy and lack of motivation. Any of these sound familiar?
Then there were times when I made it to my class, but felt low on power and performed nowhere near my potential or optimal capacity.That's when I asked myself - Why am I feeling like this?
That old saying - We are what we eat couldn't ring more true.
You eat well, you perform well. Eat great and you'll perform great. It's as simple as that.
Top level athletes all adhere to a diet plan that best suits the sport they are in. Daily training and recovery require an eating plan that closely matches the physical demands.
If you are training several times a week then you need to seriously boost your energy intake.
This was my problem and it could be your problem too. My problem was that I wasn't getting enough energy intake from my diet.
So in order to increase my energy intake and seriously improve my performance and energy levels at training I started drinking a Matcha fruit smoothie about 1.5 hours before the start of my workout. The results were outstanding, if not mind blowing.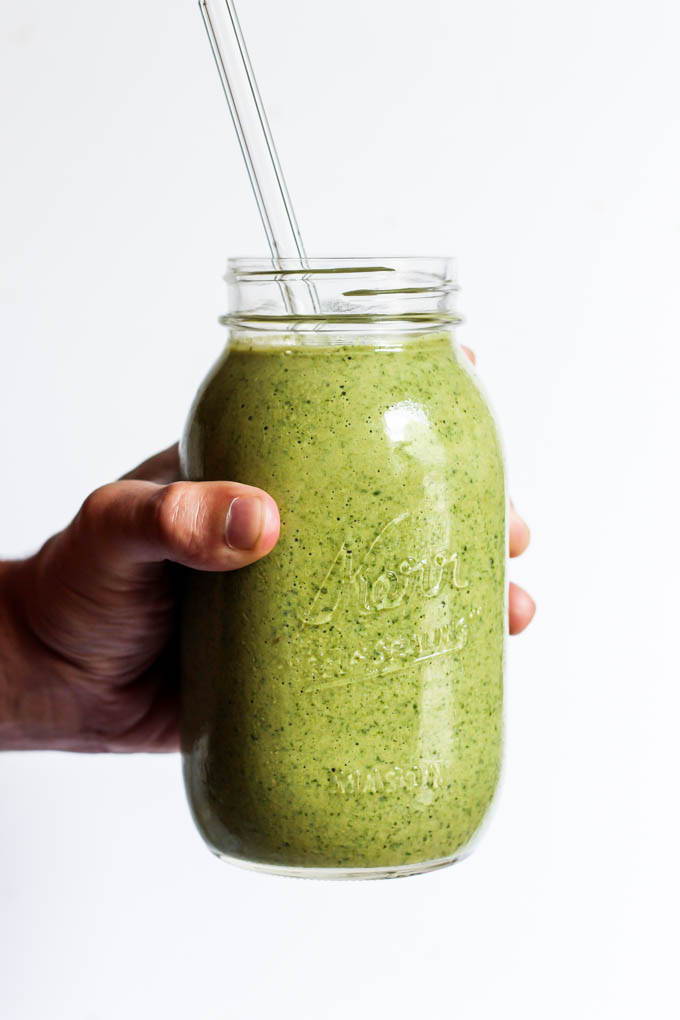 Here is the recipe for my energy boosting matcha smoothie:
200ml of coconut water (I used peach & mango flavoured coconut water, but you can use plain coconut water and add 1 Tbls of honey as a sweetener)
1 Lime sliced into 4 pieces
1 Banana
1 cup of baby spinach leaves
1 cup of mint leaves
1/2 cup of pineapple pieces and syrup
2 scoops of Organic Matcha Powder
1 cup of ice
Add 1 cup of ice into a blender.
Add coconut water, mint, baby spinach, pineapple pieces, banana into the blender.
Squeeze juice from lime pieces into the blender.
Add 2 scoops of Matcha powder into the mix.
Blend for 15 seconds and serve.
download the made with matcha ebook - FREE!
Matcha powder is such a versatile ingredient that we've written a whole recipe book of amazing food, drinks and treats to try.
Enter your email to receive your copy of our very own Made with Matcha eBook.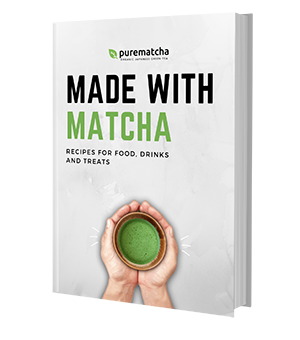 As you can see, this matcha fruit smoothie contains all the much needed carbohydrates my body needs prior to a workout.
Not only is it rich in fruit sources, it also has the added benefit of matcha powder which contains a small amount of caffeine, but also L-Theanine which is known to prolong the effect of caffeine in the body. Unlike other energy drinks that are loaded with excessive amounts of caffeine and sugar, this super smoothie is free from artificial sugars and the caffeine is only very subtle.
Apart from preparing and drinking a matcha smoothie prior to my work out, I also started planning my daily diet based on the 3 macro nutrients.
The amount of energy found within a given food is dependent on the macro-nutrient content of that particular food item. The three main macro-nutrients are:
Carbs serve as the primary source of energy during high intensity activities. Carbohydrates come from a variety of food sources, but you need to stick to foods that are rich in healthy carbs such as fruits, vegetables, whole-grain cereals.
Try my pre-workout matcha smoothie which contains an abundance of healthy carbs to help you smash through you're next workout.
Yep, the 3 letter F word. Fat provides the main fuel source for long duration, low to moderate-intensity exercise.
If you're into endurance training, then fat plays a key role in sustaining energy throughout the duration of your workout. Healthy sources of fat include nuts, avocados, olive and coconut oils.
Protein is all about muscle repair and growth. You need protein for your muscles and for your blood cells, which bring nutrientsand oxygen to your muscles. Sources for protein can be found in lean meats, eggs, dairy.
So to achieve your peak nutritional performance, you need to ensure that your diet contains adequate calories from the healthiest food sources. Plan nutritious meals by choosing at least one food category from each of the macro-nutrients below.
Fruit
Oatmeal
Starchy vegetables (sweet/white potatoes, squash)
Non-starchy vegetables (broccoli, leafy greens)
Whole-grain bread or crackers
High-fiber, non-sugary cereals
Quinoa
Brown or wild rice
Whole eggs
Greek yoghurt
Milk
String cheese
Lean red meats
Poultry
Fish
Hummus
Avocado
Peanut butter
Nuts and seeds
Olive or canola oil
Coconut oil
Flax seed
Changing my diet to suit my workout has made an immediate impact on my performance. I no longer feel lightheaded, nauseated, or lethargic. My motivation levels have increased because I know that I can tap into energy stores when I need it most. This has been a game changer for me and I hope it can be for you too!!
NEver miss a workout again.