Pure Matcha Lemonade Recipe
How to make a pure matcha lemonade


MATCHA TEA LEMONADE RECIPE
One of the easiest and tastiest matcha recipes you will find, Iced Matcha Lemonade is refreshing, healthy and delicious! Make one at home following our super easy matcha recipe below
1. Stir the Matcha green tea powder and honey into a pot of hot water (200ml)

2. Once dissolved, add the lemon juice and 2 cups of cold water. Stir.

3. Fill a jug with 2 cups of ice and pour the Matcha Lemonade mix into the jug.

4. Garnish with mint leaves.
download the made with matcha ebook - FREE!
Matcha powder is such a versatile ingredient that we've written a whole recipe book of amazing food, drinks and treats to try.
Enter your email to receive your copy of our very own Made with Matcha eBook.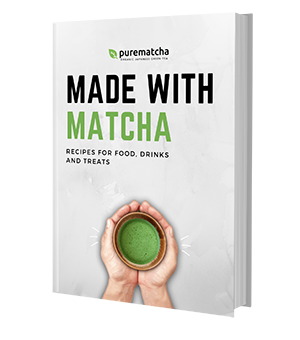 pure matcha tea australia